Why Take This Free Forex Trading System For Beginners Today?
What you will learn today from my Free Forex trading system for beginners…
Learn what candlestick formations to use with the trend
Learn about adding support and resistance to trading trends
Find out how I find trends in the market, using one simple trick
Plus watch my simple step by step process I used when starting out in trading
If you're still here reading this page, it's because you're either wanting to learn about trading the Forex markets, or looking to expand your knowledge of the markets and investing in your Forex education…
Will I make money with this free
Forex trading System?
Bottom line?
While it is impossible to say if you will become profitable using my free Forex trading system.  I can most definitely say without the proper training and education would be extremely unlikely.
Also it will depend on the amount of work and effort you are willing to put in with my free course, which will have a massive outcome of your final results.
Is this the right training System for me?
My Free Forex Trading system was created to help any new novice or beginner traders to have a starting point with their Forex education.
This free Forex trading system will also give you a starting strategy you can implement onto the Forex markets straight away. Giving any novice trader a head start with their trading career, with learning how to find and trade trends.
An important part to a traders career is understanding the psychology of what is involved with trading the financial markets.
My free strategy I provide within the training will help towards your discipline when trading the markets.
Statistics show that only 5% of retail traders actually succeed at Forex trading.
This is why it's so important when starting out you get the very best training. Knowledge is power, therefore as a trader you  must make sure you learn the basics first.
Finding Trends In The Markets
In my free course I'm going to be covering trends within the Forex markets.
Plus…
I will be covering how you can easily find a strong, stable or unstable trend on the charts, and how to trade them. This will assist you with your trading and give you an edge with trading trends in the markets.
The Use Of Support & Resistance With Trends
To help assist you finding trades with trading trends, the use of support and resistance will greatly give you confidence as a trader.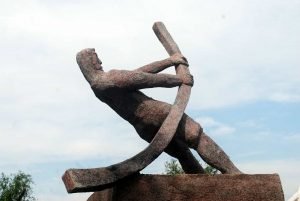 How?
This will give you an added confluence when taking trades with what you will learn in my free course on finding trends.
Plus…
When combined with the use of a candlestick formation, will give you a strong trend strategy that you can start using right away!
Candlestick Formations With Trading Trends
Also in my free trading system for beginners, I will go through some of the best candlestick patterns you can use with trading trends.
Like…
The pin bar, which is ideal for trading at reversals in the market. When used with finding trends and support and resistance will give you a great start to your trading education.
Learn The Same Step By Step Process I Used
The final part in the free Forex trading system for beginners I will go through the correct step by step process a trader needs to follow to become a profitable trader.
In fact these are those very same steps I took when I started trading the markets.
Make sure when you watch this video in my course, that you catch one of the most important steps to trading success in the Forex markets.
Getting this step in the correct order will be the starting point with staying out of the 95% of failing retail traders.
Yes…i want to start the free course now
Want more Forex education? then click here now