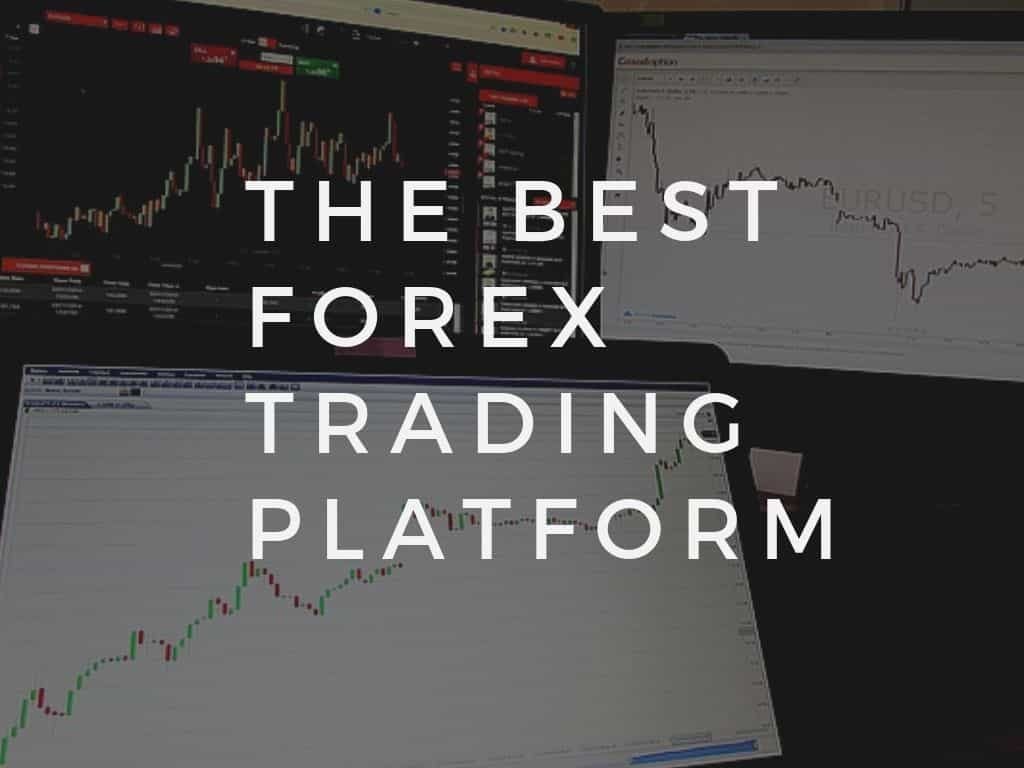 One thing many new traders find hard when starting out in Forex is what is the best Forex trading platform? If you aren't sure either, then you're in the right place!
What makes it the best platform to use?
The best Forex trading platform I use with my own trading is the MetaQuotes platform, they have everything you need to trade successfully and are ideal for new traders.
Read on…
to find out why, they are one of the best platforms for you to use with your own trading. Having a solid trading platform with your trading has to be at the top of your list when starting out.
Without a platform that can perform at lightening speed, could be what makes you a profit or a loss when trading. So to me this matters greatly when starting out in Forex trading. My best Forex trading platform is preferred to be traded online via an electronic trading platform.
But naturally, many traders are still curious as to what is the best trading platform software out there today.
In fact, mostly the question that is asked, is which Forex trading platform is the best?
This is especially true in current times, as there is a lot of competition in terms of software.
Trading software
The trading software industry has become heavily dominated by MetaQuotes Corporation.
The company behind MetaTrader 4, and recently the new MetaTrader 5. Which are the most popular software used by traders in the retail Forex market as of today.
Whilst MetaTrader 4 is the dominant choice for traders. There are other options you can choose from which have developed in recent years. Let's take a look at the available choices MetaQuotes offer. Within your search for an online best Forex trading platform.
How can you actually use this when looking for the best Forex trading platform?
I'll look at what actually makes a good trading platform and how to choose the right platform for your trading style. By the end of this post you will know if MetaTrader 4 or 5 is the right platform of choice for you?
MetaQuotes platforms
When it comes to Forex trading online, most brokers will supply you with various trading platforms. Yet MetaTrader platforms are still the most common and popular of choice.
Their software was developed nearly ten years ago. There are two primary choices of the trading platform. Which are by MetaQuotes Corporation – MetaTrader 4 and MetaTrader 5.
MetaTrader 4
MetaTrader 4 is a Forex platform, which was specifically designed for Forex trading. As retail Forex Trading is a relatively new industry. It didn't have any reliable third party software for clients to use until MetaTrader 4 appeared.
This is a reliable trading platform that provides traders with lots of useful tools and features, which now include:
1-click trading
Lots of available Expert Advisors
Over 50 indicators
Pending orders
Limit orders
Multi charting
Nine time frames
These are just a few of the benefits that MetaTrader 4 can offer the retail trader, being one of its strongest selling points is its stability. You can really count on this platform. In addition to this, it is also supplied with a powerful set of mobile apps.
These applications are now available for nearly any type of operating system, Including iOS, Android and Windows. Needless to say, these mobile platforms are also very stable and powerful.
The main disadvantage that comes to mind regarding MetaTrader 4. Is that it is not currently available as a web based Forex trading platform. So it does require installing software onto your home PC.
MetaTrader 5
Similar to MetaTrader 4 was released the updated version MetaTrader 5 which looks slightly faster, and supports more types of orders. It also comes with a larger amount of indicators and has some additional features.
Whilst it is a better platform, there aren't any huge or revolutionary differences which can make MetaTrader 4 redundant at the stage. What is good about MetaTrader 5 for both traders and brokers is that it can handle a larger amount of trading instruments compared to MetaTrader 4.
This platform isn't currently available as a web application. But MetaTrader 5 comes in a number of mobile applications across multiple operating systems.
Conclusion
Both Meta Trader 4 and Meta Trader 5 that I have discussed is a free and in my opinion the best Forex trading platform. Whats also great is you do not have to pay anything to use them. The only thing you need to do is to open an account and start trading.
There's lots to consider when choosing the best Forex trading platform for beginners.
But MetaTrader 4 and MetaTrader 5 frequently top the list of the best Forex Trading software for retail traders. They are time tested and have been proven to work over and over again.
If you agree with me and have decided to go with MetaTrader 4 or 5 as your preferred choice of platform.
Plus they use the correct New York Close end of day candles which is what you need to trade price action successfully.
Click here for more Forex trading tips
Click here for more trading articles