Ready to give up! Do you need forex trading help?
Are you looking for some Forex trading help? are you struggling to make successful trades and taking loss after loss.
If so, then you are in the right place!
In today's article I'm going to be providing you with Forex trading help you need to become a successful trader in this industry.
I'm also going to show you what it takes to become a successful trader. And how you can make these small changes within your day-to-day routines of trading to turn everything around and become successful.
If you are totally new to trading, you would benefit from going through my basics of Forex trading here.
Forex trading help to becoming successful
So what does it take to become successful in Forex trading?
What are the first things as a Forex Trader you will need to master?
For myself one of the first things I had to master before I became successful with trading, was to control my emotions.
Until you have total control of your emotions when trading the markets you're not going to become profitable. 
 Reasons why;
you may over-trade the markets
it can stop you from taking another trade if you take a loss
emotions can also control your greed and fear within the market 
or you just don't have the correct Forex trading education to know how to control your emotions in Trading
Now, you are here today because you need some Forex trading help with your trading, and that's exactly what I'm going to share with you today
But..
before I get into the actual Forex trading help that I'm going to share with you. 
If there's any kind of help you need with your own Forex trading. Just leave a comment at the end of this post and I will answer them to the best of my ability.
Perhaps you need some Forex trading help with a strategy you use in the markets. Or even money management that you use to trade with.
Look:
There are many different types of Forex trading help you may require. But what most traders want help with in their trading is to make money.
Forex trading is going to be the most hardest endeavour you've probably ever faced.
That all comes down to your emotions in trading, you're ability to trade successfully. Also your knowledge on the best Forex trading strategy to use in the markets.
So, in today's article I will show you how to control your emotions in trading. Also the importance of money management and what's the best Forex trading strategy you could use to become successful.
I've already spoke shortly above about controlling your emotions with trading and how it can cause you to over trade the markets. 
I have a great article for you to read, with how you can stop yourself over trading and what you need to change to become successful.
Click here to read "how to make money Forex trading? learn to control emotions first."
Money management 
The next step is going to be controlling your money management when it comes to trading the markets it's all about risk assessment.
If you do not have the risk under control when taking trades, it is going to be the number one factor what can blow your account.
Look:
I remember when I first started trading, I did not take into account money management and that is what blew my account time and time again.
Without proper control of your risk management when taking a trade you can easily blow your account.
What I suggest with my Forex trading help:
Using money management you are only ever going to risk 1-2% max on each and every trade you are going to take.
By doing this you'll never put your whole account at risk. There are many traders out there who will be trading with a 5,10 15% risk on each trade they take.
With Forex trading, using such high percentage risk is just trading suicide! 
Other times you might risk such high percentages, is after taking a few losses in a row. This type of risk can also come down to revenge trading.
Revenge trading all comes from your emotions after a losing trade. With the feeling you need to make the money back the markets took!
Let's look at an example…
You have a £10,000 account you are trading with.
You're only going to want to risk a maximum of 2% of that account. Which means the most YOU LOSE is going to be £200 on a single trade.
When it comes to your profit taking, you'll be looking for at least a 2,3- 1 making sure you're always wining more than you could potentially lose. 
Again this comes into money management, where you are going to want to be making more profit than you could potentially lose. 
Therefore building your account slowly and becoming a profitable and consistent trader. To assist with your trading, it is best to also use a solid Forex trading plan.
To learn how to make a Forex trading plan click here.
Forex Strategy
This brings me to the final part of this article with a successful Forex trading strategy with my Forex trading help.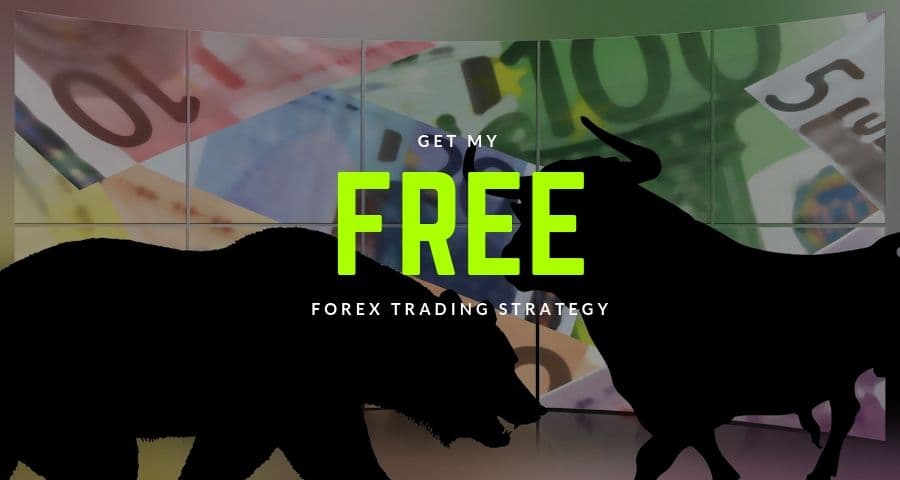 It's a well-known fact that if you don't have a successful Forex trading strategy you're never going to become a successful trader.
And not using the correct money management and being able to control your emotions you are doomed to fail in this industry.
The best part?
I'm going to provide you today with a successful Forex trading strategy that you can use to start your trading in the right direction.
Plus…
if you check out the rest of my site, you are going to find many Forex trading tips, trading lessons and articles to assist you with becoming a profitable trader.
The strategy I'm going to provide you with, is a simple to follow strategy that involves a basic trend line break for an entry with the trend.
Hopefully by now you have become to realise trading with the trend is the best way to profit from the markets.
And using my Forex trading help today I'm going to provide you with a strategy with the trend line break. 
Which will turn your trading around if you have been struggling to make a consistent profit.
Step #1
With using this strategy, the first part will be to identify the trend direction. The way I determine this, is using the swings in the markets to show an up trend or a down trend.
To find more out on using a Forex swing trading strategy click here.
Below are two charts demonstrating how you can see these swings on the charts.
Once you have identified the trend direction, the next step is simple.
Step #2
Look for a retrace against the overall trend, then mark out the trend line connecting the swing highs or lows on the retrace move. 
When price breaks and closes the trend line this is the entry point for a trade.
You will be using good money management skills here, with only risking a maximum of 2% per trade.
The stop for each trade will be placed at the last high or low made of the retrace move before the trend line break.
Plus, your target will be aiming for the previous highs or lows depending on the trade direction.
This target will always need to be at least a 2-1 or higher, giving you a better win to loss ratio on each trade.
Take a look at the following charts, to see how this strategy would look on past and current trades.
Trading with the trend is the crucial key component to this strategy. If you try to trade this counter trend you need to lower your risk size on each trade.
Step #3
Once in a trade, you will need to monitor the trade as shown on the sell trade of the AUDNZD entry above. Once price hits a first target of 1-1 risk to reward is a good time to move the trade to break even.
It's up to you how you target your profits, but I have come to find the recent lows or highs will usually be hit more often, than aiming for larger targets.
If you're looking for a more structured way of trading, also just trading with a Naked price chart. 
Then check out my latest trading course here.
If you've been struggling to make consistent profits in your trading, then this strategy will give you a solid starting point with your trading.
Remember, the key to your success is to control your emotions with trading. Don't fall victim to your emotions creating losses with your trades.
Emotions can cause you to over trade which in time will blow your trading account. To find success you need to also have proper money management.
As discussed, the most you want to risk per trade is 2%. Never risk more than 6% max at any one time, this will prevent you also blowing your account.
Always do your own analysis before taking any trades, don't blindly take trades based on a single trend line break.
Other considerations should be factored in before a entry. Such as any high news impact events soon to be released. Which could cause a loss on the entry you are about to take.
For more Basics of Forex trading click here.
Share your thoughts…
Do you have a question or thoughts on what you need help with in your own trading?
If so…
Just leave any comments or questions within the field below.
I look forward to hearing from you.
Click here for more trading articles