Why Having A Good Education On The Basics Of Forex Is Important!
With Forex trading education being so flooded across the internet, it is vital to find the correct basics of Forex trading education.
If you want to start on the right track, with already beating the odds of being in the top 5% of successful traders. Then creating a foundation for your trading career is a must, and you're in the right place!
Having a solid Forex trading education on the basics of Forex trading, is the starting point for any successful trader.
This is exactly what you are going to find today within this page…
giving you the basics such as Basic candlestick patterns, support and resistance trading, continuation price patterns, reversal price patterns and a Forex trading guide.
An Understanding Of The Key Basics
Look:
Understanding the key basics to Forex trading, will not only give you a solid foundation. But also the correct stepping stones before taking any further "ADVANCED" education.
Are you new to Forex trading?
Then a great starting point will then be to go through my Basics of Forex trading I have laid out below.
Following each of my steps will take you through the basics of each component that is vital to your success. 
My basic training that you will go through is for complete beginners or novice traders to the Forex markets.
If you have absolutely no knowledge of what a Candlestick is, or even what Support and Resistance is within a chart. Then my training will be a perfect start to your education.
Statistics show that only 5% of retail traders actually succeed at Forex trading.
This is why it's so important when starting out you get the very best training. Don't miss out on my Free training, and put yourself into that top 5% today!
Knowledge is power, therefore as a trader you must make sure you learn the basics first.
In my Basics of Forex trading, you will learn the core elements to understanding how to read the markets. Giving you the knowledge to safely and correctly trade the financial markets.
In the Basics of Forex trading you will learn-
My Basic Candlestick Patterns 
Support & Resistance Trading 
Continuation Price Patterns 
Reversal Price Patterns 
Forex Trading Guide
Forex Trading Help
Basic Candlestick Patterns
Learn my top candlestick patterns, that are important to your Forex trading education success.
Support & Resistance Trading
Go through and learn exactly how I read support and resistance on a price chart.
Continuation Price Patterns
Take my basic training on how to read continuation price patterns on your charts.
Reversal Price Patterns
Know when the market is likely to reverse, with my basic reversal price patterns training.
Forex Trading Guide
Learn if you should trade the breakout or a retest for a entry
Forex Trading Help
Need help with your trading? Then check out what I have to offer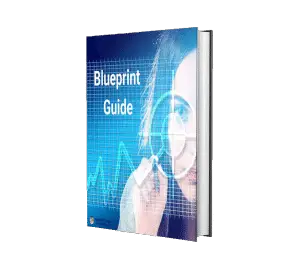 My free blueprint guide That teaches you how to make high profitable trades